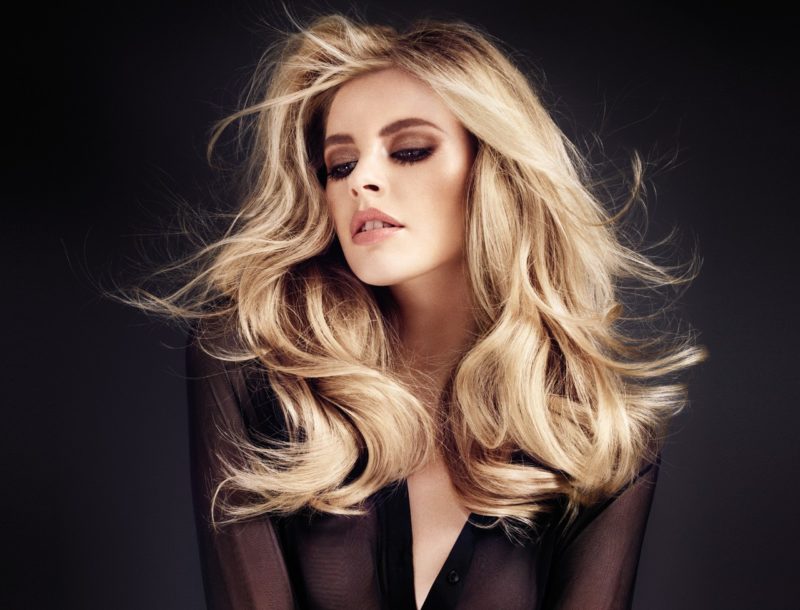 Blow dry
HOW TO GET A PERFECT BLOW DRY?
Tired of unruly hair, frizz or rebel hair locks. You made up your mind, you want to have a quality blow-dry in Lutry to straighten your hair and get a flawless hairstyle. Welcome to the Fabien Carrichon hair salon in Lutry, near Lausanne! Fabien and his team will perfect your hairstyle with a long-lasting blow-dry.
WHY BLOW DRY YOUR HAIR?
A professional blow-dry enhances your hair by drying it with very hot air. The result: smooth and exceptionally shiny hair. An ultra-sophisticated chic look combines smooth hair and disciplined styling. In other words, it's glamour without any creases.
So, whatever your hair type, a good blow dryer can turn even the driest hair into smooth, shiny hair. And blow-drying does not necessarily mean straightening.
Even curly hair does not resist Fabien Carrichon's technique.  A diffuser, a large circular tip with brush-like pins, is attached to the end of the hair dryer and helps to separate and shape your curls.
HOW TO MAINTAIN A GREAT BLOW DRY?
After your visit to the Fabien Carrichon salon, you will have to maintain the effects of your blow dry. A straightening iron isn't your only option to keep your hair straight. Besides a proper hair dryer, you can also use the following methods to protect your hair and ensure a perfect blow dry. These include using a heat-protective spray, a flat brush, a diffusing nozzle and a large hair clip. Après être passé chez Fabien Carrichon, il vous faudra entretenir votre brushing. Le fer à lisser n'est pas le seul allié pour obtenir des longueurs raides. Outre un sèche-cheveux adapté, vous pouvez également faire appel aux outils suivants pour garantir la protection de vos cheveux et un brushing parfait. Il s'agit du spray thermo-protecteur, de la brosse à brushing plate, d'un embout diffuseur et d'une grosse pince à cheveux.
Then, when it comes to care, try blow-drying your hair when it is clean and protecting it with a thermoactive treatment. Nothing beats a blow dryer to tame your stubborn hair. The products recommended – REDKEN &Christophe Robin – by your hairdresser will help you protect your hair and make it easier to style your hair.
So make an appointment for a professional blow dry in our hair salon. There's only one address to remember: Fabien Carrichon's hair salon in LUTRY.